Thailand's real estate market in the post-Covid era.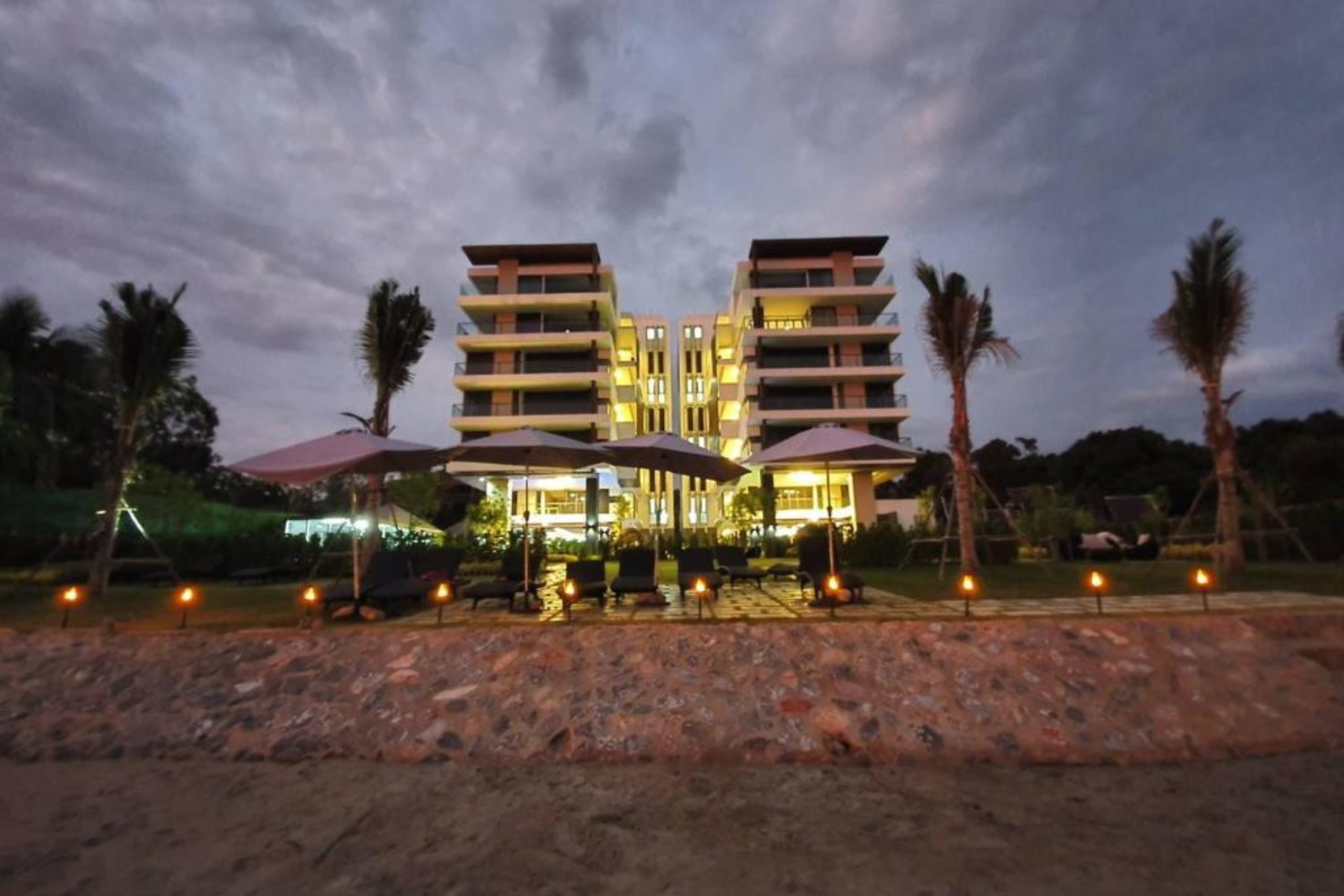 Mar 18, 2023
by Admin
Marciano Birjmohun, Vice President of Business Development for Magnolia Quality Development Corporation Ltd, provides his market update results.
Since 2011, I have lived in Thailand, where I have personally witnessed the infrastructure, tourist, and real estate sectors' exponential expansion. On nut is no longer the last stop on the Sukhumvit line, although it is still possible to extend the line rather far into a neighbouring province. My involvement as an executive in the real estate business and my engagement on both sides of the value chain led me to make the following key insights.
New Normal After COVID?
We have permanently changed our conduct and way of life thanks to Covid. Post-Covid calls for bigger living areas, more privacy, and projects that fit different lifestyles. Thailand is one of the few nations in the region that can provide a variety of property options based on geographic preferences, such as beach, urban, or mountain places, and the foreign market has long been drawn to the Thai real estate market. Thailand continues to be one of the top real estate destinations thanks to its distinctive value proposition.
Since Covid, there has been a noticeable change in buying behaviour, with foreign buyers, second houses, and end-users dominating the market in all parts of the nation. Premium assets are in great demand because they have higher-grade specifications, more expansive facilities, low density, fewer units per floor, privacy, and easy access to primary and secondary demands including transportation, shopping areas, educational institutions, and healthcare. The housing industry ("Moobaan") may have one of the most well-received demands; yet, purchasers and developers have not been deterred by the lack of freehold ownership allotment for foreigners. Let's use Phuket as an illustration, where foreigners can purchase villas using a BVI structure (British Virgin Islands), a leasehold agreement, or a Thai business creation. a typical a policy that does not prevent foreigners from making more purchases in the foreseeable future.
Thailand continues to have one of the lowest closing costs in the world for buying real estate. This is important to keep in mind because it is frequently forgotten during the project marketing pitch. Most importantly, because these prices are the same throughout the kingdom, buyers can feel at ease making purchases in other regions. Thailand's closing cost structure is well received by foreign buyers.
Property acquisition as an investment strategy is no longer the primary goal; Covid reminds us that even mature real estate markets CANNOT survive this economic impact. As a result, overseas buyers are now purchasing properties that offer their families generational living security over the long term. Simply said, generational living is when two or three generations coexist in the same home.
The market for condominiums
The capital city of Bangkok has experienced a good uptake of apartments with larger living areas, multiple bedrooms, increased amenities, greater unit functionality, and most importantly, privacy. Buyers are now more affluent. Because post-Covid purchasers are willing to pay more to satiate their wants, the sophistication can be discussed in greater detail.
From the standpoint of a developer, this is where service aptitude is crucial. In a nutshell, this pertains to a developer's capacity to spot chances to surpass clients' expectations. Thailand is known as the nation of smiles, and contact with foreign customers requires consideration of both high and low cultural context. More successful overseas transactions are attracted to developers with bilingual sales teams than to traditional businesses.
the request
So, from where does the 2022 foreign demand originate? Well, this depends on the skill of the sales team at each developer, however the following buyer groups stand out:
a Chinese national travelling on a foreign passport. In search of a better life for their families, many Chinese families from Cambodia have been flooding the Thailand market. Infrastructure, healthcare, and education are some of the main factors.
The top buyers in the capital of Myanmar, where political turmoil is still present, have always been Burmese. Both resales and newly constructed projects are in demand due to the range of purchase power. They have a secure sanctuary close to home in Thailand.
The "Nouveau Riche" are consumers who became wealthy within their own generation. most of them are working to acquire assets that will support their aspirational lifestyle in the technology and venture capital sectors.
A significant portion of the international sales quota has always been and will continue to be expats. Many of them have witnessed the development and modernization of Thailand's real estate industry. empowering people to make wise choices with a long-term goal
It has not gone unnoticed that the Russian Ruble has maintained its strength in the last three months of the year, which has benefited coastal areas like Phuket, Pattaya, and Hua Hin.
The Agent in B2C Relations
The efforts of agents are what lead to the great majority of international transactions. Agents are frequently the first point of contact and a crucial component of the Thai real estate market for foreign purchasers who are new to or unfamiliar with the country's real estate scene. The agents serve as their tour guide, translator, lawyer, problem solver, and, most importantly, a new friend for many foreign visitors.
It is not always possible to attribute the trust and commitment real estate agents give to overseas buyers to the developer side. Several brokers go above and beyond to accommodate overseas purchasers as best they can, and most importantly, they continue to be a reliable source of information for years to come. The fact that agents are the driving force behind international transactions is not a trend (note to developer).
Thailand in the future
Thailand's living standards have been improving, and despite doubters, the country continues to be a favourite travel destination. The residential market has undergone a revolution in terms of architecture, strategic locations, and the diversity of asset classes. Since the introduction of branded apartments a decade ago, Thailand has become a popular destination for investments focused on a high-end lifestyle.
Thailand continues to provide as a constant example of property taxation in international markets despite significant changes. Peripheral locations will experience an increase in demand from abroad as foreign purchasers diversify further away from the metropolis.
Although it is still in the early stages, overseas buyers will place greater demand on developers for sustainable and carbon-neutral real estate. A good idea that will boost Thailand's real estate market's competitiveness in the future.
About Smartindianinvestors.com
Smartindianinvestors.com has been created with the sole purpose of educating Indians that are interested in making international investments, making it the premier investment advice portal in India. We research the various international markets and keep our readers abreast of the ever-changing rules and regulations. With a focus on residency and citizenship programs, investment properties and international education, we aim to provide unbiased and transparent information. For those that are interested in finding more and getting in touch with migration companies and international developers, we can assist in making the right introductions.
Above all, we do not charge commissions or brokerage fees hence ensuring our blogs and property and investment posts are unbiased.
Subscribe to our portal for regular updates and if you have a specific query, please do not hesitate to contact us at info@smartindianinvestors.com
Related Post