PROPERTY MANAGEMENT SERVICES for UK investment property owners
How is your property in The UK managed? If you are looking for professional property management, get in touch with the experts at SETTIO.
We spoke with Settio Properties Regional Sales and Lettings Manager - Tom Barnes about their professional service offerings for UK property owners.
Q: Can Indians rent property in the UK?
A: Absolutely – we rent to a plethora of different nationality and demographics, including student, professionals and also retired/pensioners from all around the world.
Q: Are short term and long-term rental properties available for Indians in the UK?
A: We offer our apartment on 'Assured Shorthold Tenancies' starting from 6 months to as long as 3 years in some cases.
Q: Can a company manage my investment property for me?
A: We 'Settio' can manage your investment for you and our Service brochure (attached) provides further details of the all-inclusive package that we can provide for you and other investors.
Q: How can I be assured that my property is being taken care of and rent is being paid regularly?
A: In truth, no landlord/agent can ever be 100% sure that rent will be paid on time and an apartment will be fully cared for, however, we at Settio are proud to have a rental arrears of only 1.8% (well below the industry average of 5%) and a portfolio of tenants that treat their properties with care and respect. We have more stringent referencing and affordability criteria than other UK agents, in addition to a very favourable rental insurance and contents insurance package, that covers all eventualities to protect your investment.
Q: What are some of the costs involved?
A: As outlined in the attached brochure, we offer a very rare all-inclusive service, where an investor will only ever be charged one percentage service fee from the monthly rent each month. No hidden fees and no surprises. The insurance option is the only additional costs at £350 + VAT of you wish to include this in the package.
Q: Do I need to be in the UK or can it be done online?
A: All of the management can be done online and in fact, 85% of our current investors trust us with their investment whilst living abroad and have a fairly 'hands off' approach, enabling Settio to manage their investment on their behalf.
At Settio, we have assisted over 1,200 landlords manage their investments in the UK, servicing circa 6,000 tenants across the 3 major Cities in London, Birmingham and Manchester.
We are extremely proud of our service standard to both investors and tenants alike, and our Trust Pilot Review page provides over 650 examples of investor/landlord reviews for your perusal. https://uk.trustpilot.com/review/settio.co.uk
Insight & Opinion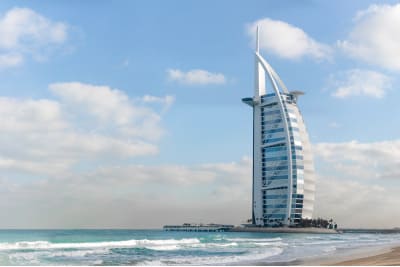 Join our journey
Sign up to our monthly newsletter.
Copyright © 2023 Smartindianinvestors. All rights reserved.