Buying Residential Property in UK from India
London, UK
Aspen Canary Wharf, Boasts exceptional and exquisite apartment living amidst a vibrant and cosmopolitan new community with astonishing views.
Stunning homes with a wealth of resident amenities tower above this newly landscaped destination with studio, one, two and three-bedroom apartments available, Aspen is more than just a home, it's lifestyle.
Manchester
Victoria Riverside marks a new chapter for this fast-growing city and is perfectly located to embrace Manchester's shopping, art and culture, all while enjoying the trees, parks and open spaces of the Irk River Valley.
The one, two and three-bed homes are spread across a family of three towers and two podium buildings, all offering far-reaching views out across the city and beyond.
Wolverhampton, UK
A desirable address with modern and luxurious surroundings.
Top quality apartments designed for discerning residents An exceptionally convenient city-center location Modern facilities with excellent specification Uniquely attractive, off-plan prices Completion date: Q3 2022.
Manchester, UK
Outstanding, ultra-sleek urban homes with stunning views over Manchester's largest green space and the city beyond
MeadowSide sits around one of the only green spaces within Manchester city center, making it a uniquely appealing proposition for investors and residents alike.
Manchester, UK
Discover the one of a kind homes
Named after its location at the heart of the evolving New Cross neighborhood nestled between the trendy Northern Quarter and Ancoats, the scheme is focused on community, brought together by a lush central landscaped courtyard.
Birmingham, UK
39 bespoke lofts in the heart of Digbeth, Birmingham.
A luxury development featuring 39 stunning apartments in the heart of Digbeth, Birmingham's sought-after Creative Quarter. This prime location boasts excellent transport links and is part of Birmingham's thriving job market and growth plans.
Insight & Opinion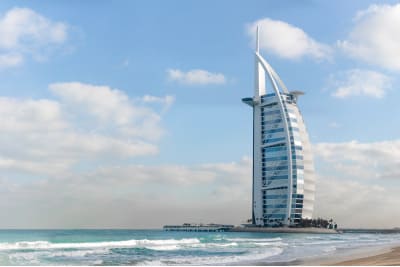 Investing in residential property in the UK from India can be a lucrative opportunity for non-resident Indians. With popular cities like London, Manchester, and Birmingham offering a variety of property types, the potential for a high return on investment is within reach.
Although there may be some challenges in securing financing as a non-resident, working with a reputable mortgage broker can help you explore your options and find the right financing solution for your investment goals. And with proper research and the guidance of experienced professionals, navigating the local market and tax regulations can be a smooth process.
When it comes to investing in property for rental purposes, there are many high-yield opportunities to be found in the UK market. Working with a real estate agent who has experience in the local market can help you identify these opportunities and make informed investment decisions.

Investing in residential property in the UK, particularly in popular cities like London and Manchester, can be an appealing option for non-residents, including those from India. Here's some information on buying residential property in the UK from India and the investment potential in London and Manchester:

Buying Residential Property in the UK from India: Non-residents, including Indian investors, can purchase residential property in the UK. However, it's important to understand the regulations and procedures involved. Hiring a reputable UK-based solicitor who specializes in international property transactions can ensure a smooth and compliant purchase process.

Investment Potential in London: London is a global financial hub and a highly sought-after location for property investment. Consider the following factors when exploring investment opportunities in London:

Prime Locations: Areas like Mayfair, Knightsbridge, Kensington, and Chelsea are renowned for their luxury properties and potential for long-term capital appreciation.

Rental Demand: London's rental market is strong, with a high demand for quality residential properties. Locations close to business districts, educational institutions, and transportation hubs can offer attractive rental yields.

Investment Potential in Manchester: Manchester is a vibrant city known for its strong economic growth and thriving property market. Consider the following factors when exploring investment opportunities in Manchester:

Rental Yields: Manchester has witnessed robust rental yields in recent years, attracting investors seeking favorable returns on their residential property investments.

We can assist with property searches, legal processes, tax implications, and property management if required. Overall, investing in residential property in the London, Manchester, UK from India can be a smart move for non-residents. With careful planning and the right guidance, you can achieve your investment goals and potentially earn significant returns.

So if you're considering buying overseas property in the UK, don't hesitate to explore your options and take advantage of this exciting opportunity.


Join our journey
Sign up to our monthly newsletter.
Copyright © 2023 Smartindianinvestors. All rights reserved.