Buying Property in Europe For Non Resident
Athens, Greece
A unique residential development inspired by the minimal architectural style of the 60's and Le Corbusier school.
The building hosts 28 premium apartments, from 75 up to 170 square meters of living areas of which four 4bd maisonettes with private gardens and pools, 6 penthouses with private roof gardens and Jacuzzis and 18 deluxe apartments. All the residences come along with a common use gym, parking spaces and storage rooms.
Athens, Greece
Free flowing, airy and contemporary, the impressive V by ESTIA residential building is an edifice that sparks a passionate conversation with the urban setting of Voula.
Five spacious and wide floors housing the best in contemporary design with elegant aesthetics.
Kallithea, Greece
A one of a kind project will be constructed in the area of Kallithea.
Designed in a unique way and an astonishing design that will improve the quality of the surrounding area. Located next to the metro station and close to the center of Kallithea, where you can find all the necessary city amenities for your everyday life.
Athens, Greece
The finest Avant-guard residences in the coastal area of Athens have just been unveiled in Voula!
With a façade design honoring the Saronic Gulf summer waves, Voula Waves stands out, revamping the urban scenery in a magical way. It is located in the 13 Asklipiou Street, on a beautiful plot 140 meters away from the beach, in a family area of central Voula. With a surrounding green yard with river lakes, the dwelling creates a unique microclimate that enhances an opulent peaceful perception of the daily moments at home.
Insight & Opinion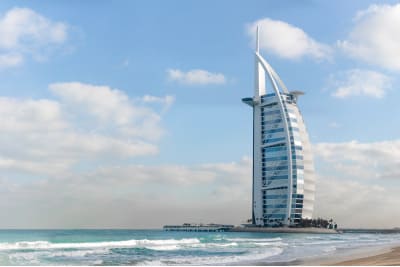 Are you an Indian looking for the best property investment options in Europe? If so, you are in the right place. Buying property in Europe can be a lucrative investment as well as provide you with a golden visa or a passport in a European Union country, but it's important to understand the process and do your due diligence.
One of the first things to consider is where in Europe you want to invest. Countries like Greece, Cyprus, Malta and Portugal are popular choices for non-resident investors. These countries offer a variety of property types and they also provide Golden Visas to interantional proeprty buyers.
When it comes to the buying process, it is important to work with a reputable real estate agent who can guide you through the process and ensure that you are making a wise investment. You also need to consider financing options, as it can be difficult for non-residents to secure a mortgage in some European countries.
Another key consideration is taxes and fees. Each country has its own rules and regulations, so it's important to research these before making a purchase. For example, in some countries, non-residents are subject to higher taxes than residents.
Overall, buying property in Europe can be a smart investment for non-residents, but it's important to do your research and work with experienced professionals. If you are looking for the best overseas property investment in Europe, consider working with a reputable real estate agent and exploring your options in popular countries like Greece, Malta, Italy and Portugal.
Join our journey
Sign up to our monthly newsletter.
Copyright © 2023 Smartindianinvestors. All rights reserved.