Buying Property in Australia for Non Residents
Melbourne, Australia
A thriving urban neighbourhood in the heart of Melbourne is flourishing with great food, cool shops, interesting laneways, evocative art and green public spaces. Welcome to Melbourne Quarter… it's only the beginning.
For over 60 years, Lendlease has been creating some of the world's most recognisable places. Our urban regeneration business partners with cities to transform disused or obsolete pockets of the urban envionment into vibrant, sustainable places for people to live, work and play. Melbourne Quarter is a prime example of this.
Melbourne, Australia
Live Beyond Incredible
"Going where no other has gone before, Australia's tallest tower rises above Southbank's glittering streetscape. It embraces the limitless sky, revealing dramatic panoramas no one has ever seen. Moments from Melbourne's cultural, arts and entertainment precincts, the best of the world's most livable city is at your feet." A landmark tower in Melbourne's glittering skyline
Insight & Opinion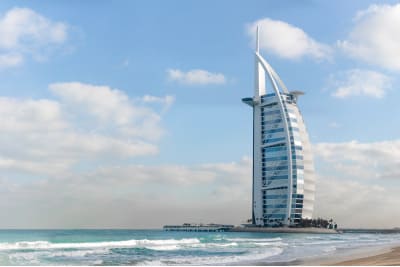 GUIDE TO BUYING PROPERTY IN AUSTRALIA FROM INDIA
Australian property has been a popular destination for foreign investors for many years. Many Australian developers and property agents are now promoting their services in India through property exhibitions and Australian property purchase for an Indian makes a lot of sense as the rental income is much higher than in India and Australian property particularly in the main cities has seen exceptional increase in prices.
But buying property as a foreign buyer comes with extra rules and regulations that you need to be aware of and follow strictly.
The Foreign Investment Review Board (FIRB) oversees foreign property purchases and has its own application process.
We have been asked multiple times if Indians can buy property in Australia?
The answer is YES. Indians can buy property in Australia but there are limitations in place.
Australia's foreign property investment rules encourage foreign buyers to purchase new buildings and therefore stimulate the construction of new housing. Therefore, Indians not living in Australia can buy new homes and apartments or land for the exclusive purpose of building new homes.
Please note: Unless you are planning to live in the property and sell it when you move out, you cannot buy an established house in Australia. There are serious potential penalties for breaching Australia's foreign investment rules. Acquiring property without FIRB approval can create fines of up to INR 75 LACS or up to 3 years in prison.
There are higher penalties for foreign companies breaching these rules.
So please keep the following in mind.

The laws for buying property in Australia for non residents are clear and simple.

The FIRB (Foreign Investment Review Board) has a clear and easy to understand website that outlines all the laws and restrictions

Do not try to break the law of look for loopholes as the penalties for doing so are very high

It is advisable to not blindly trust relatives and friends living in Australia as they may not be aware of all the laws and may unknowingly misguide you

Australian real estate companies are strictly regulated and licensed so they will guide you properly
When it comes to buying property in Australia from India, it's essential to have the right guidance and support throughout the process. Smart Indian Investors, is a reputable consultant that can assist you in navigating the complexities of purchasing property in Australia. Here's a guide to help you understand the steps involved:

Research and Planning: Start by conducting thorough research about the Australian property market, including the cities or regions you're interested in. Consider factors such as property prices, rental yields, growth potential, and local regulations. Smart Indian Investors can provide valuable insights and analysis to help you make informed decisions.

Engage a Consultant: Smart Indian Investors specializes in assisting Indian buyers interested in the Australian property market. We have extensive knowledge and experience in facilitating property transactions for international buyers. Our expertise can help streamline the buying process and ensure compliance with Australian laws and regulations.

Property Selection: Based on your preferences and investment goals, Smart Indian Investors can assist you in identifying suitable properties in Australia. They can provide access to a wide range of listings and help you evaluate potential investment opportunities.

Buying property in Australia from India can be a rewarding investment opportunity, and Smart Indian Investors can be your trusted consultant throughout the journey. With their expertise and personalized service, they can guide you through every step, from property selection to settlement and beyond.

If you would like to invest in Australia, it is a good idea to find a reputable Australian agent either in Australia or preferably in India who can guide you through the simple laws and legalities.
If you would like further information, please let us know
Visit https://www.smartindianinvestors.com to learn more about their services and start your journey towards buying property in Australia.

Join our journey
Sign up to our monthly newsletter.
Copyright © 2023 Smartindianinvestors. All rights reserved.