Thailand Beach Property For Sale
Pattaya, Thailand
STAR is the 10th anniversary project from Siam Oriental.
The STAR apartment project is located in the prestigious Pratamnak district, between Pattaya and Jomtien. This project will appeal to discerning buyers who appreciate a peaceful location near the city. STAR stands on top of a hill, a few hundred meters from the road connecting Pattaya and Jomtien.
Mae Phim Beach, Rayong, Thailand
The luxury of being close to the beach Mantra Beach Condominium is a magnificent, artistically inspired Resort rising majestically above a vast swimming pool and relaxation areas, close to emerald waters, pristine white sands and fiery sunsets.
Seaside living at Mantra Beach Condominium The Property, maximized in value and living pleasure, offers a new experience of seaside living through its modern beach design and refined facilities.
Phuket, Thailand
Phuket
A premier destination resort in Phuket, Laguna Phuket is a holiday paradise spanning 1,000 acres of lush tropical parkland with 3 kms of pristine Bangtao beachfront on Phuket's central west coast.
Phuket, Thailand
Phuket
Nestled within the lush natural landscaping overlooking the verdant Laguna Phuket Golf Course, Skypark Aurora Laguna Phuket is Laguna's latest residences, offering owners a tranquil place to call home.
Insight & Opinion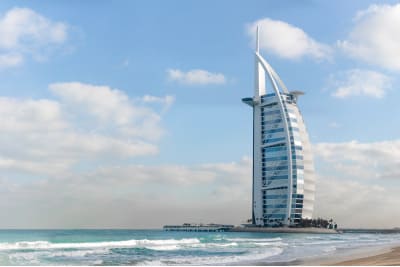 Are you interested in buying a beach property for sale in Thailand? Come to us. At Smart Indian Investors we provide information to our clients about exotic Thailand beach property for sale. Our main motto is to provide the most up-to-date and to-the-point information to our clients who are interested in buying properties outside India. We help our clients in establishing direct relationships with immigration lawyers, property developers, international financial advisors, and planners.

We have been working in this sector for a long time and over the years, we have successfully established a wide clientele base across the globe. Our industry expertise and many years of knowledge in this sector make us capable to provide authentic and accurate information to our buyers about the availability of various investment options.

You can find the list of the best property for sale in Thailand on our website and contact us for any queries. Our expert professionals will give you the best guidance and help you in choosing a property that you have always dreamed of.

Smart Indian Investors is a platform to get information about top Thailand property for sale to foreigners. Since we are professionals, we source information through our agents who provide 100% authentic and accurate information about properties for sale in foreign countries. Therefore, if you are interested in buying a property in Thailand, come to us and fulfill your dream. Here you will get the best guidance from our experts. For more details, please get in touch with us. We will be happy to serve your needs.

When it comes to buying a beach property for sale in Thailand as a foreigner, Smart Indian Investors can be your trusted partner in navigating the process and finding the top Thailand property options. Thailand offers a diverse range of beachfront properties that attract investors from around the world. As you explore Thailand beach property for sale, keep in mind the legal restrictions that foreigners face when it comes to land ownership.

Our expertise in the Thai market, particularly in beachfront properties, can guide you through the legal requirements and ensure a smooth transaction. We can help you identify the best Thailand beach property for sale that aligns with your preferences, budget, and investment goals.

Explore various beach destinations in Thailand, such as Phuket, Koh Samui, Pattaya, Krabi, and Hua Hin. Smart Indian Investors can provide valuable insights into these locations, helping you make informed decisions.

If financing is required, Smart Indian Investors can help explore financing options available to foreigners in Thailand. They can connect you with local banks that offer mortgage loans to non-residents or guide you in exploring alternative financing solutions.

Once you have successfully acquired the beach property, consider engaging a property management company to handle day-to-day operations, maintenance, and rental bookings. Smart Indian Investors can provide recommendations for reputable property management services to ensure your investment is well taken care of.

Investing in a beach property for sale in Thailand as a foreigner offers the opportunity to enjoy the country's stunning coastline and generate rental income. With the guidance of Smart Indian Investors and careful consideration of legal requirements, location, and due diligence, you can find the top Thailand property for sale that suits your preferences and investment objectives.
Join our journey
Sign up to our monthly newsletter.
Copyright © 2023 Smartindianinvestors. All rights reserved.