DUBAI VISAS FOR INDIANS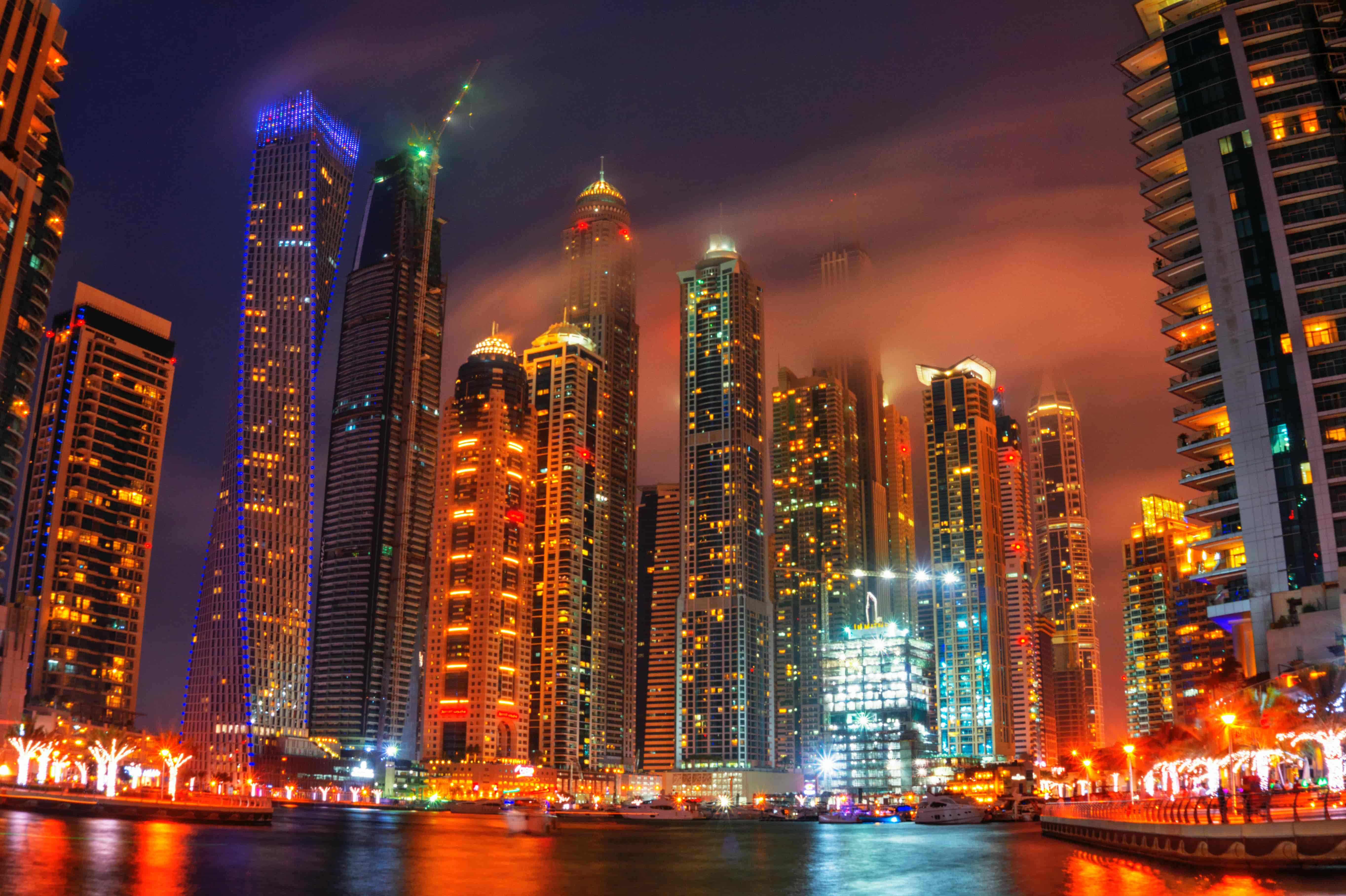 Sep 08, 2022
by Admin
Dubai is a preferred choice for Indians wanting to live abroad. There are many reasons why Indians love Dubai. Flying back to India from Dubai to visit family is easy, it is only 3 -4 hours away from the main Indian cities. If you are interested in moving from India to Dubai, here is a checklist of some of the important things that you need to know to make your move stress-free. We also try to answer the question, "what do I need to move to Dubai!"
VISAS FOR INDIANS MOVING TO DUBAI
Indian passport holders looking to visit Dubai need to arrange for a visa through a sponsor before moving. This may sound daunting, but it is an easy process. You can know more about this when you book a hotel and apply for a visa via Emirates Airlines or a travel agent.
There are different types of UAE visas you can consider when moving to Dubai. In this article we explore the main ones of interest to Indians.
Employment Visa: This visa is the most common type where your employer will handle all arrangements for an employment visa and residency permit.


Dependent Visa:



You become eligible for a dependent visa for Dubai when your spouse is in the city. However, their income must be a minimum of AED 4,000 per month (INR 88,000) to sponsor you.


If your children are in Dubai, they will need to earn at least AED 20,000 per month (INR 4.35L) to sponsor you.


If your parents are looking to sponsor you, you will have to be under 18 years of age (or a student) and unmarried.



Student Visa: If you are enrolled in one of the UAE universities you will be granted a visa for the duration of your education.


Investor Visa:

If you open a company in the UAE or invest in one, you can benefit from an Investor visa. There are different types of

Dubai investor visas

that you can consider.


Property Owner Visa:

If you invest in a property in Dubai, you are eligible for a renewable residency visa. However, the benefits of these visas (dependents etc.) do vary.
LIVING IN DUBAI – Rent vs Buy
Most employers will provide in a hotel or serviced apartment as soon as you arrive in Dubai. However, you will have to find somewhere to live soon on your own for the long term.
RENTING A PROPERTY IN DUBAI
Several Indians when they move to Dubai for work rent property in Dubai. It is eay to get tempted by prestigious addresses, but you should be careful to work out a budget and then stick to it.
There are many affordable apartments in Dubai, and you can consider areas that are popular with other Indians.
Rent Is based on yearly or quarterly cheques in Dubai. In addition to rent, you will be responsible for utilities like electricity and water, internet/phone deposits, and security deposits. You should learn about the tenancy laws in Dubai or hire an expert property broker so you can avoid unpleasant surprises in the future.
BUYING A PROPERTY IN DUBAI
Indians have a love affair with Dubai property. Dubai has a thriving property sales market with several attractive incentives for buyers. Many developers such as Sobha, DAMAC, Emaar and Nakheel have their representatives in India and are familiar with the needs and requirements of Indian buyers. You can choose from villas and townhouses, completed, ready to move in apartments or off-plan projects with upcoming completion dates. Always hire a good broker here in India or in Dubai to guide you through the payment terms, legal aspects of the contract and all necessary paperwork required.

Indians in Dubai make up the largest group of foreigners who invest in Dubai property. If you are worried about the length of your stay in Dubai, you can always rent out your property when you leave, making it a fantastic extra source of income.
Professionals that you need to rely on:
Learning all the laws and regulations in a new country is unrealistic and time consuming. It is always advisable to have a good network of knowledgeable experts to guide you so you can focus on your requirements and let the professionals help you achieve your dreams.
Travel agent – A good travel agent will help you with airline tickets, visa requirements & transfer to hotel from the airport when you first land in Dubai.


Rental agent – If you decide to rent a property a good agent will show you options in your budget an assist with your rent application. Some good agents also negotiate on your behalf.


Sales agent – If you decide to buy an apartment in Dubai, an experienced property broker is a must. There are many things to consider when buying a property. What is the going rate in the area, what are the payment terms offered by the developer, legal requirements, and paperwork and the most important being financial commitments that you are agreeing to. You should also check if the property can be rented easily in case you have to return to India and wish to earn rent from the property.
Nearly 50% of foreigners living in Dubai are Indian. So, it is unlikely that you will miss home. If you have the opportunity to shift to Dubai it is an exciting place to live.
About Smartindianinvestors.com
Smartindianinvestors.com has been created with the sole purpose of educating Indians that are interested in making international investments, making it the premier investment advice portal in India. We research the various international markets and keep our readers abreast of the ever-changing rules and regulations. With a focus on residency and citizenship programs, investment properties and international education, we aim to provide unbiased and transparent information. For those that are interested in finding more and getting in touch with migration companies and international developers, we can assist in making the right introductions.
Above all, we do not charge commissions or brokerage fees hence ensuring our blogs and property and investment posts are unbiased.
Subscribe to our portal for regular updates and if you have a specific query, please do not hesitate to contact us at info@smartindianinvestors.com
Related Post