Indian Student Job After Studies - Job opportunities for Indian students post study in foreign destinations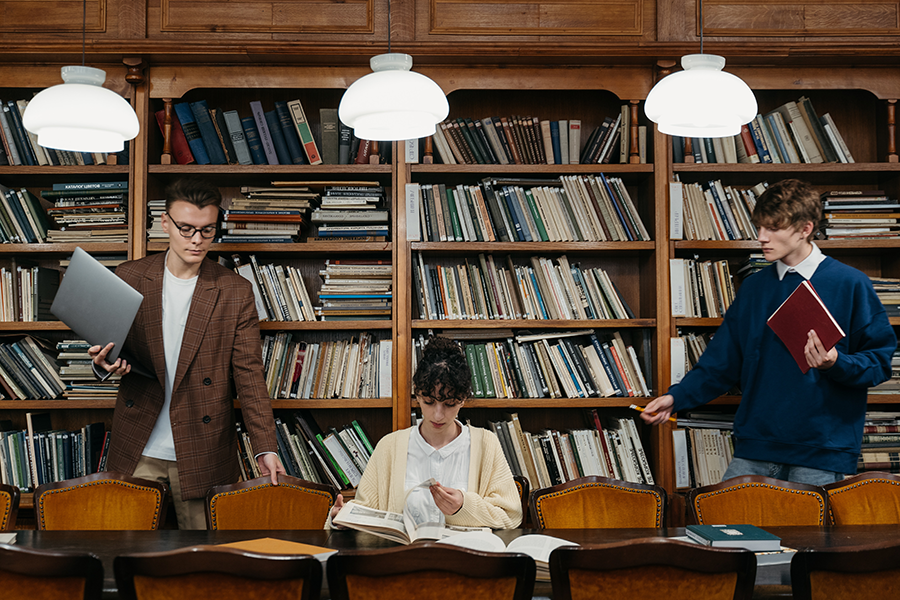 Jun 11, 2022
by Admin
An overseas education is always a topic of discussion in Indian families. Indian students going abroad to study is not a new phenomenon. For decades now, students have considered studying in foreign countries and the general rationale has been the lack of quality education institutes in India. The vast gap between demand and supply for quality education has also forced many families to send their children abroad.
Growing up in the 90s, most of my school friends and cousins went to English-speaking countries such as the US, the UK, Canada, and Australia. Australia has become very popular in the last 15 years or so. Back then, it was only wealthy families that sent their children abroad for education. Along with the notion that the standard of education was better, it also afforded the children the exposure to different cultures and ways of life. The Ivy League universities were a rage and a degree from one of these universities stood out on your CV. In addition to guaranteeing you a fancy job it was also a status symbol.
A lot has changed recently, mostly international education has become more affordable with loans and the number of destinations is expanding.

Reports say the number of Indian students opting for higher education abroad grew from 440,000 in 2016 to 770,000 in 2019 and is set to grow further to 1.8 million by 2024
In its latest report on 'Higher Education Abroad', consulting firm Redseer estimates that close to 20 lakh Indian students will be studying abroad by 2024. The report found that this number is constantly on the rise.
Canada has emerged as the most preferred country for Indian students replacing the USA. Destinations such as Australia, UK and US attract students from across the world.
In terms of states of origin from within India, the report finds that most of the student outflow is from states like Andhra Pradesh, Punjab and Maharashtra which are amongst the richest states in India with possibly the highest awareness of educational benefits. Research shows Indian Students Job After Studies.

What are the main reasons why Indian students are choosing to study abroad?

Employment Prospects:
One of the main reasons Indian students say they prefer to study abroad is Employment. Students feel that an international qualification boosts their career prospects and that they receive higher salaries and more job opportunities.
Are International qualifications valued much more than domestic degrees in India?
Do companies prefer applicants with international degrees?
Do employees with international education get higher paying jobs in companies?

Option to live and work in the country of education:

Many countries in their quest to lure Indian students now offer the option to stay in the country and search for employment after the completion of their course. The salaries abroad are much higher as compared to the salary for the same job in India. With the ever increasing demand for Indian students in the International Education Industry, this is an added incentive that is very enticing to Indian students.
Future Immigration:

For countries like Australia, USA and UK, students apply with the end goal of immigrating to that country. Once employment is secured, they are presented with the opportunity to apply for Permanent Residency. Immigration plays a crucial role in deciding the country for study at the postgraduate level. Most students that are pursuing a postgraduate degree are focused on work opportunities after they complete their education. For these students this has proven to be a major motivator.

Cosmopolitan Lifestyle

Countries like Australia, Canada and USA boast multicultural student communities and an environment that encourages socialization and meeting people from diverse cultures. The clean surroundings and comfortable climatic conditions, fun and exciting student life and a vibrant and cosmopolitan lifestyle are all major drawcards for students that are chasing the foreign degree.
About Smartindianinvestors.com
Smartindianinvestors.com has been created with the sole purpose of educating Indians that are interested in making international investments, making it the premier investment advice portal in India. We research the various international markets and keep our readers abreast of the ever-changing rules and regulations. With a focus on residency and citizenship programs, investment properties and international education, we aim to provide unbiased and transparent information. For those that are interested in finding more and getting in touch with migration companies and international developers, we can assist in making the right introductions.
Above all, we do not charge commissions or brokerage fees hence ensuring our blogs and property and investment posts are unbiased.
Subscribe to our portal for regular updates and if you have a specific query, please do not hesitate to contact us at info@smartindianinvestors.com
Related Post